HONDA EU2000I PARTS PAGE
HERE IS THE LINK FOR THE HONDA EU2000I REPAIR FORUM
CLICK HERE FOR THE EXTENDED RUN GASOLINE FUEL PAGES
CLICK HERE FOR THE FUEL ADDITIVES PAGE
NEW CLICK HERE FOR THE HOUR METER PAGE
NEW CLICK HERE FOR 2021 VERSION MicroAir Easy Start 364 - Air Conditioner Soft Start - Run AC with 1 Generator THESE WORK!!
CLICK HERE FOR RED GENERATOR HOUR METER PERFECT FOR YOUR HONDA GEN!
CLICK HERE FOR SILVER COLOR Weatherproof Cover for Honda EU2000 & EU2200 Generators - Discreetly Protect Your Honda Generator Without Advertising What is Underneath (Equivalent to Part Number 08P57Z0700S
CLICK HERE FOR SMALL GEN TENT IGAN Small Inverter Generator Tent Cover While Running, Fits for Most 1000~2300 Watts Generators, Portable All-Weather Heavy Duty Tarpaulin Rain Shelter, Black
CLICK HER FOR Yoursme Silver Mess Free Oil Change Funnel, Magnetic Oil Dipstick for Honda Generator EU1000i EU2000i
CLICK HERE FOR Mekar Aluminum Extended Run Brass Hose Fitting Gas Cap Change Funnel Magnetic Oil Dipstick Compatible for Honda Generator EU2000i EU1000i
NEW CLICK HERE BREATHER HEATER FOR BOTH THE EU2000I AND THE EU2200I GENERATORS THIS IS A REAL MUST TO OPERATE BELOW ZERO TEMPS ON NG AND LP
CLICK HERE FOR EXTENDED RUN FUEL PAGE
A FEW SPARE PARTS TO KEEP ON HAND
NEXT UP IS THE IRIDIUM SPARK PLUG FOR NATURAL GAS AND LIQUID PROPANE CONVERSIONS
NGK 7120 OR CR5HIX AND RUN THE GAP AT .022 OR 22 THOU INCHES.
CLICK HERE FOR NGK 7120 SPARK PLUG FOR BOTH THE EU2000I AND THE EU2200I HONDA GENERATORS ON LP AND NG FUELS.
CLICK HERE FOR EU2000i Carburetor - 16100-Z0D-D03 Carburetor - Replace 16100-Z0D-D01, 16100Z0DD03 - for Honda EU2000i, EB2000i, EU2000iK1, BF30E B, BF30E D, BF30E E, BF30E D/E, by BOOTOP
A BIG NOTE : TRY TO USE THE OLD HONDA SERVO IF IT IS STILL WORKING OK.
CLICK HERE FOR A NEW REPLACEMENT CARB ONLY NO SERVO FOR THE EU2000I
CLICK HERE FOR Alamia,Inc. Genuine Honda OEM Parts, EU2000i Generator, Maintenance Tune Up Kit, Filters, Spark Plug, Fits Honda EU2000i, EU2000i Companion & EU2000i Camo.& EU2200i Series Generators
CLICK HERE FOR THE HEATER KIT FOR THE EU2000I AND BE SURE TO ADD MORE PARTS AND USE THE PARTS FISH DISCOUNT CODE ON THE BOTTOM BORDER!
CLICK HERE FOR BLUE PUSH BUTTON SWITCH FOR ENGINE KILL MOD
CLICK HERE FOR GREEN 19mm Momentary Push Button Switch On Off Stainless Steel with 12V LED Angel Eye Head for 19mm 3/4 Mounting Hole with Wire Socket Plug Self-Reset (Green)
CLICK HERE FOR HARNESS FOR ENGINE KILL SWITCH MOD HONDA EU2000I SWITCH ASSY., ENGINE STOP 35120-ZT3-023
CLICK HERE FOR Hutch Mountain Bad Gas Ethanol Gummed Carb Eliminator Switch - Compatible with Honda Eu2000i Generator
CLICK HERE FOR DC REGULATED JACK MOD FOR HONDA EU GENS Nextrox DC/DC Converter Regulator 24V Step Down To 12V 20A 240W Waterproof
A FEW QUICK LINKS BELOW;
---
THESE FOLKS BELOW MAKE A LP AND NATURAL GAS ADAPTOR FOR THE eu2000I and eu2200is HONDA
CLICK HERE FOR THE HUTCH MOUNTAIN TRI FUEL KIT EU2000i
CLICK HERE FOR THE HUTCH MOUNTAIN TRI FUEL KIT EU2200i
NEXT UP IS THE LOAD BLOCK FOR THE TOP OF THE DEMAND REGULATOR TO HELP DIAL IN THE PROPER FLOW VOLUME WE LIKE THE NASH FUEL 3/8 BY 3/8 FOR ALL APPLICATIONS.
CLICK HERE FOR 3/8" NPT X 3/8" Hose Load Block Power Valve Generator Engine Propane Natural Gas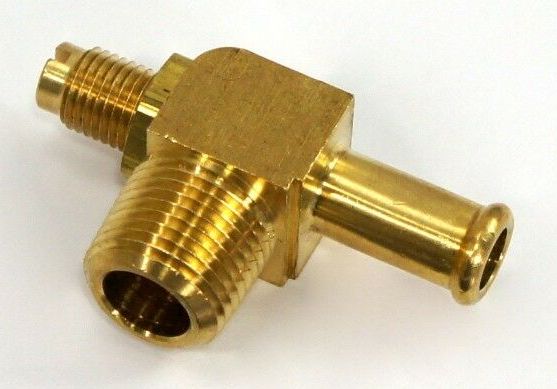 ---
NEED A SAFE GENERATOR TO HOME BOAT CAMPER CONNECTION??
CLICK HERE TRY THIS Go Power! TS-30 30 Amp Automatic Transfer Switch
CLICK HERE FOR MORE POWER TRY THIS Go Power! TS-50 50 Amp Automatic Transfer Switch