Vega Spacer Page With Direct Pix Links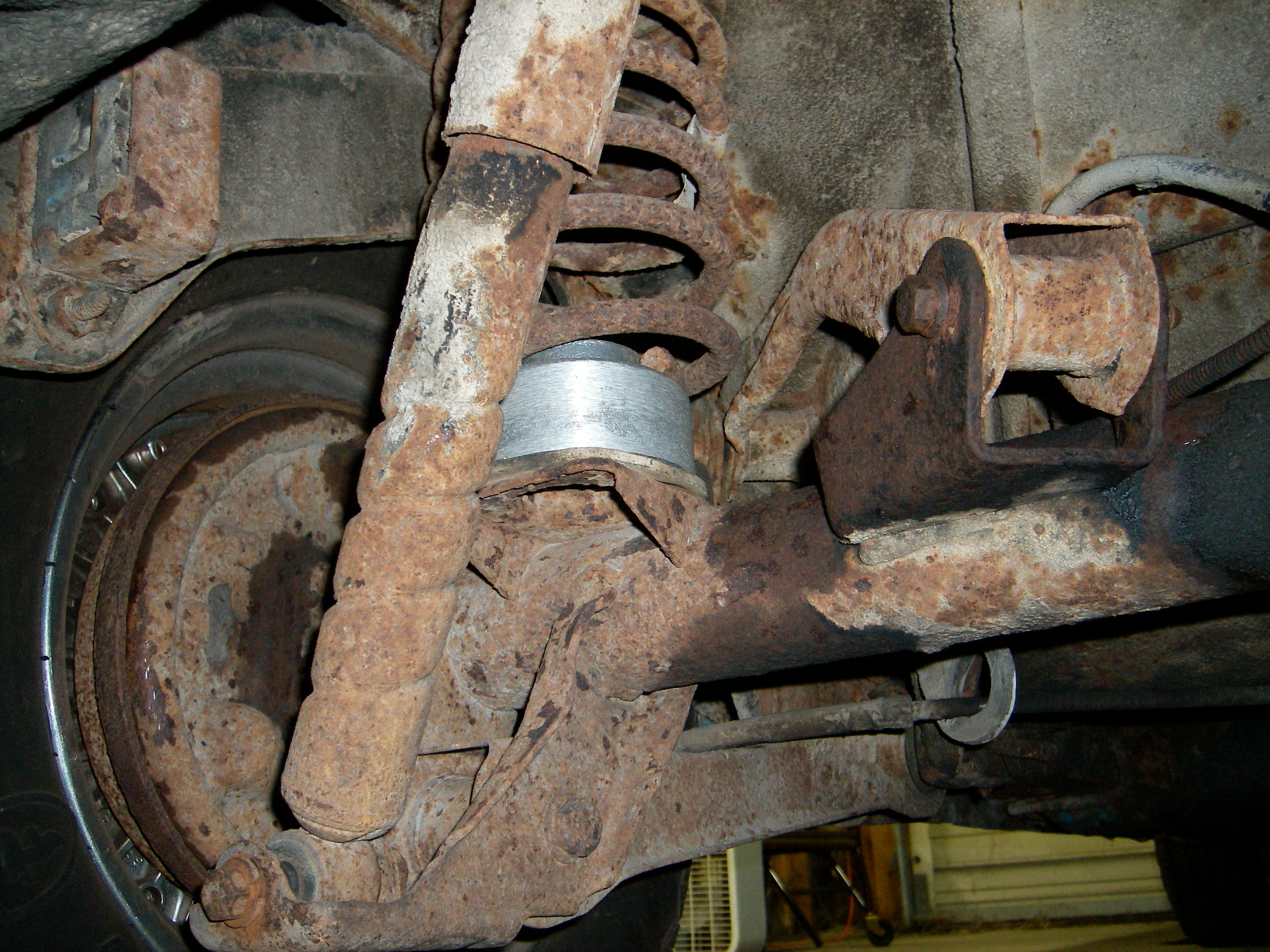 DRIVERS SIDE WITH SPACER
PASSENGER SIDE WITH SPACER
DRIVERS SIDE AFTER SPACER 2.5 INCH LIFT WITH FACTORY GT SUSPENSION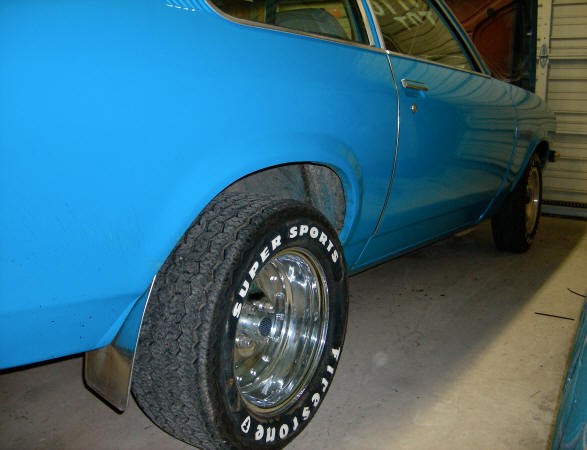 PASSENGER SIDE AFTER SPACER 2.5 INCH LIFT WITH FACTORY GT SUSPENSION
THESE DO REALLY WORK!! KEEP THOSE TIRES OUT OF THE WAY OF THE FENDER!!
---
MAKE SURE YOU PUT IN SHOCK EXTENSIONS FOR THE EXTRA TRAVEL.
PART NUMBER FOR SHOCK EXTENSIONS SUPERIOR # MP6541 or
Superior 13-6541 T-Mount LIVE LINK TO THEM ON AMAZON
---
ALSO CHECK IN TO THE STOP BUMPERS ON THE AXELS YOU MAY WANT TO RAISE THEM 2 INCHES TOO!! I AM WORKING WITH ENERGY SUSPENSION AND GETTING THE PARTS MADE. I WILL POST THEM AS SOON AS THEY ARE IN!!
I AM ALSO WORKING ON 4 LINK BOLT IN PARTS.. TUBE AND EYE STYLE , AND READY TO BOLT IN! THEY ARE TO RE-ADJUST THE PINION ANGLE AS WELL AS TO STOP WHEEL HOP.
SEE THE NEW SUSPENSION PAGE FOR MORE ON THE 4 LINK