VEGA AFR SETUP
OK I HAVE DECIDED I NEED AN UEGO AEM 30-4100 ON THE VEGA TO WATCH WHAT THE WEBERS ARE DOING. AND IT IS A STEPPING STONE FOR THE NEXT BUILD THAT WILL HAVE FULL MAPPED INJECTION.
HERE IS SOME PIX AND LOT'S OF INFO:
SIDE VIEW 1
---
SIDE VIEW 2
---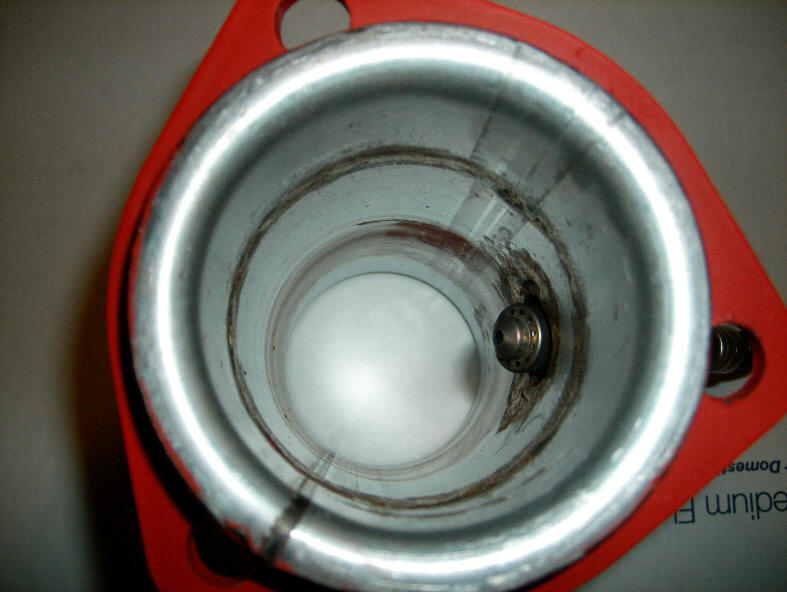 O2 OUTLET OR DOWN STREAM
---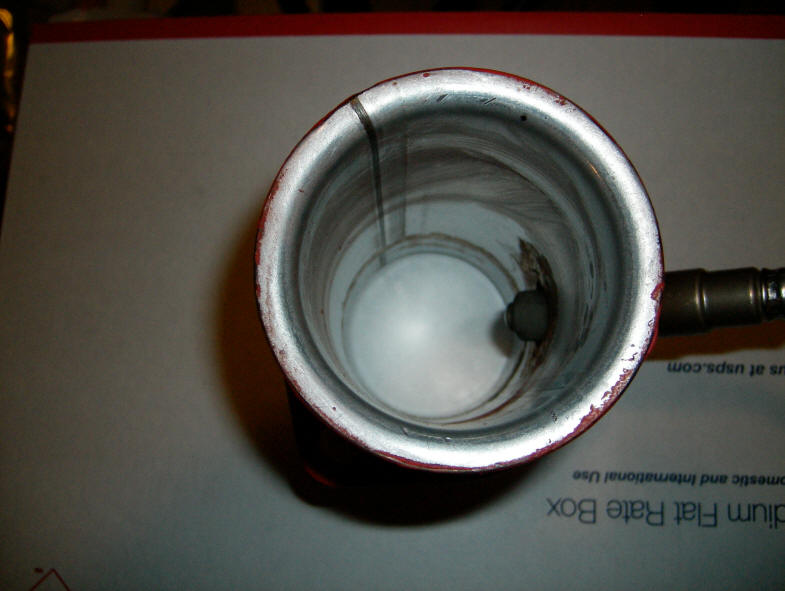 O2 INLET UP STREAM
---
AEM CONTACT INFO:
1-800-423-0046
REPLACEMENT O2 SENSOR # 30-2001 SUMMIT HAS THEM.
---
RED 12 VOLT
BLACK GROUND
WHITE 0-5 VOLT OUT N/C IN MOST APPLICATIONS AS THIS IS FOR OUTPUT TO ENGINE MANAGEMENT
BLUE SERIAL OUT TO HYPER TERMINAL DATA LOGGING IN DOS PIN OUT AS RS-232 PIN 2 BLUE PIN5 AS BLACK GROUND
---
LOOK!! MAKE SURE YOU ARE DOWN STREAM OF TURBO AND HEADER. AND UP STREAM OF ANY CAT'S OR MUFFLERS. YOU MUST HAVE A MINIMUM OF 18 INCHES OF EXHAUST AFTER THE SENSOR.
FAILURE TO DO SO WILL MAKE THE READOUT DISPLAY ALL OVER THE PLACE!!
ALSO MAKE SURE THE SENSOR TIP IS TIPPED DOWN AT LEAST 10 DEG TO LET WATER DRAIN OFF THE TIP INSIDE THE EXHAUST DURING COLD START UP.
MAKE SURE YOU SECURE ALL THE WIRES AWAY FROM THE HEAT OF THE EXHAUST AND PLACE REFLECTIVE SHIELD CLOTH OVER THE HARNESS! ZIP EVERY 6 INCHES MIN!!
I GOT LUCKY AND WAS ABLE TO FOLLOW AND ZIP TO THE REAR BRAKE LINES UP TO THE ENGINE COMPARTMENT!
---
TEST THE O2 SENSOR AS:
REMOVE O2 SENSOR BE CAREFUL OF THE WIRES, TURN CAR TO RUN BUT NOT STARTED THE GUAGE WILL SELF TEST AND READOUT 14.9 OR SO THEN DRIFT UP TO - - - ON THE DISPLAY.
NEXT TAKE A RAG AND SPRAY IT HEAVY WITH BRAKE GUARD (BRAKE KLEEN) PLACE IT OVER THE O2 SENSOR AND IT SHOULD SHOW 10.0 AS FULL RICH AND STAY THERE.
IF IT GOES BACK TO LEAN WHILE THE RAG IS IN PLACE REPLACE THE SENSOR!
IT IS BEST TO HAVE A SPARE SENSOR AS THEY DO GO BAD!!
---
MORE PIX HERE SOON!